Basically I live a life of procrastination. Nate makes fun of me because I make soo many lists, set alarms on my phone, and have all kinds of other concoctions, and yet I still manage to put the majority of things off until the last minute.
So when I read about this project to have 12 projects to complete before 2012 on the
Oh, Hello Friend
blog, I fell in love. Not to mention that 12 is my ultimate favorite number.
I'll be documenting these things as I go along. I would love if you would join me!! You can click on the banner in my right sidebar to go directly to the original blog post.
Here are my 12 'projects'. I think they reflect my love of randomness quite sufficiently.
Ride a mechanical bull. [Always been a dream =)]
Go ice skating.
Create a ceramic mosaic.
Cultivate the art of correspondence. Hand write 5 letters.
Dress up for Halloween. [Any costume ideas? Also, anyone want to volunteer to throw a party so I can wear my future costume?]
Make & send out Christmas cards.
Complete the Campaign Dresser redo [bought at Habitat Restore and needs to be fixed before our move]
Actually move into our house. (post here)
Host a housewarming party.
Make crayon art with Lindsey. [inspiration here]
Sew something =) [a true feet seeing as I don't know how to sew]
Finish reading all the way through the Bible.
What are some of your goals?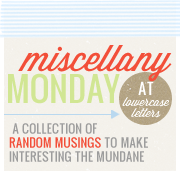 Follow my blog with Bloglovin